Vamvakou Digital Film Festival – Postcards from the End of the World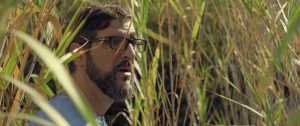 Film is unavailable now. The screening ended at 20/06, 19h00.
Director: Konstantinos Antonopoulos/ Production: Fani Skartouli/ Director of photography: Thodoros Mihopoulos/ Editing: Livia Neroutsopoulou/ Music: Larry Gus/ Cast: Angeliki Dimitrakopoulou, Yiorgos Gallos
Festivals: International Short Film Festival Winterthur 2019, Sarajevo Film Festival 2019, Bogoshorts 2019, Minimalen Kortfilmfestival 2020, Tampere Film Festival 2020
Duration: 23′
Year of production: 2019
Country of production: Greece
Trapped in their problematic family holidays, the last thing that Dimitris and Demetra expected to be faced with is the end of the world.
How the film relates to the theme of the festival?
"The heroes of the film – a couple travelling with their kids – are confronted with a catastrophe that will oblige them to live in nature. The film ends with their thoughts about what it would mean to start a new life in nature, away from any sort of civilization." Konstantinos Antonopoulos said.